Professional Siding Company in Tulsa
We are the Premier Tulsa Siding Company!
Need a great Tulsa Siding contractor? Whether you're replacing your exterior siding or adding on to your home, siding is one of the most important investments you'll make. And since the exterior of your home is the first thing people see, the charm and character that show through with HardiePlank® siding speaks volumes about the pride you have in your home. The decision to re-side your home is more than likely one you'll make once and live with for a long time. That's why it's so important to get all of the facts and make the right siding choice when hiring a siding company in Tulsa.
Tulsa Renew is proud to offer superior siding products, including James Hardie® and Custom Stone exteriors. We are the premier Oklahoma Siding Company!
What is James Hardie® Siding? Hardie Siding is a fiber-cement material that is fire-resistant, insect-resistant, and weather-resistant. It looks remarkably like wood but performs much better and requires much less maintenance. HardiePlank is easy to paint, but also comes in a wide variety of colors (ask us about Color Plus technology from James Hardie). This Tulsa siding is also available in several different textures.
Nothing has the appeal of custom stone. Whether you're looking for Cultured Stone, Nature stone, artificial stone, or stone veneer, Tulsa Renew offers Tulsa homeowners an exceptional value when it comes to residential stone siding in Tulsa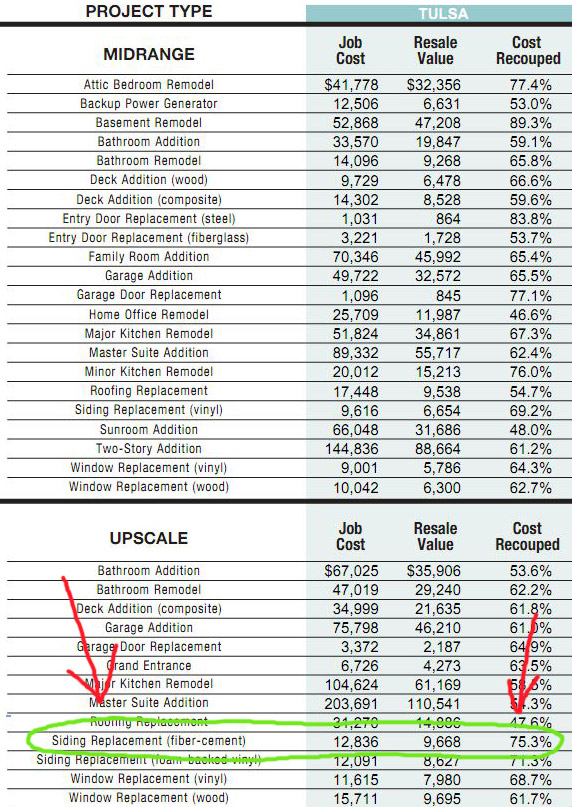 According to the 2010 Cost vs. Value Report, fiber-cement siding (such as HardiePlank siding) provided the greatest cost recouped among all upscale remodeling projects.
Contact Tulsa Renew, the home siding Tulsa company for more information about our siding products and services.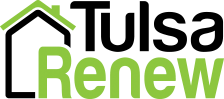 Tulsa Renew has earned the Angie's List
Super Service Awards for the past 7 years.
1209 South Frankfort Avenue.
Suite 103 Tulsa, OK 74120
+ (918) 960 1639