Tulsa's Leading Siding & Home Renewal Experts.
We absolutely ensure your satisfaction, get in touch with us today.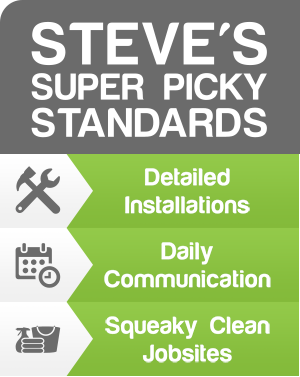 HIGH QUALITY PRODUCTS
|

EXPERT INSTALLATION
TOP-NOTCH CUSTOMER SERVICE
|

SQUEAKY-CLEAN JOB SITES
Just a few reasons that Tulsa Renew has become one of Tulsa's leading siding & home renewal contractors. We absolutely ensure your satisfaction!
The ONLY James Hardie Preferred Siding Contractor in Tulsa, OK.
Specializing in top-quality JamesHardie® siding, replacement windows, and doors!
Our goal is to exceed your expectations in every way by detailed installations, daily communication, and squeaky clean job sites. With an excellent reputation in Tulsa, Tulsa Renew will renew your home in a way that is customized specifically for you.
Learn What Makes Us Better!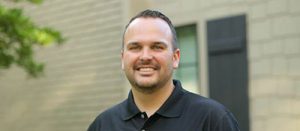 With over a 20 years of industry experience, owner Steven Jones has seen every aspect of the exterior renovations industry.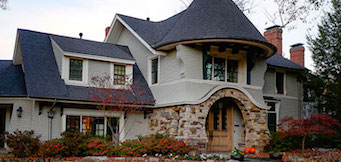 Tulsa Renew is proud to offer superior quality products, including James Hardie siding, & matched with professional workmanship!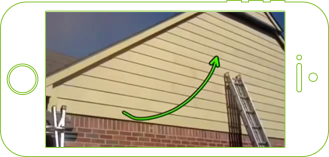 We update you about the progress of our scope of work every day – with updates straight to your smartphone or Inbox.
"I highly recommend Steven Jones and Tulsa Renew. They sincerely care about each individual customer. You will experience their commitment to provide the highest quality service. They use quality materials, are knowledgeable and make integrity a priority during each step of the process."
– Andrew B.

Steven and his crew were great to work with. They delivered a great job, on time, kept us informed - - and returned phone calls!
Marvin Probst
Love reading honest reviews
Brigitte Coffman
What an incredible company that Steven has…joe and the crews did outstanding and happy to recommend them! Mario
Mario Varon
From start to finish, this was the best experience I've ever had with a company! Steven and his team are exceptional and made our dreams come true. Very easy to work with, always on time, high level of communication. The work looks fantastic, excellent craftsmanship. So glad we used Tulsa Renew, I highly recommend you do too!
Lisa Anderson
This is the second exterior job i have had Tulsa Renew to do. I only wish every other company i worked with went the extra mile as does Tulsa Renew. The work isn't like new. It is better than new. It just looks great. They will be back to do more work.
Jerry Smith
Steven knows his business. Very good to work with. The job site is always clean and his crews show up when they say they are. I cannot recommend Tulsa Renew enough!! They are excellent in all that they do!
caleb mayo
Wonderful experience ☺️
Major Cunningham
Tulsa Renew installed Hardie siding on my home. Their crews were professional, courteous and respectful of my property. They cleaned the work site at the end of each day and their production manager Joe is top notch! He supported his crews and constantly kept me updated on progress. I highly recommend this company!
Terry Gaskill
Tulsa renew did a fantastic job of creating an illuminated space for outdoor entertainment. Very professional, done in time for us to host our annual Cinco de Mayo party. I Would absolutely use them again!
Jay Williams
Steven was incredible to work with… His communication was out of this world and I am so happy with the outcome of my siding and windows. All the guys were extremely pleasant to work with and went above and beyond. They are not the cheapest but they are worth every cent!! I highly recommend Steven & the guys at Tulsa Renew!!!!!!!
Emily Coatney
Not the cheapest but without a doubt do the best job. Most reliable team with excellent communication. They were able to efficiently fix issues that were not properly fixed by others in the past. Highly recommend!
Jade Schroder
Please, if you are looking for an external remodeling for your home or business, look no further. After much research and narrowing down the premier option for our home, I am beyond grateful we opted for Tulsa Renew. Is it the cheapest around? No. But, you get what you pay for. It is by far the best quality* I've experienced in home renovation, as well as prompt and clear communication. They are honest*, prompt, and professional. Top notch!
Andrea Glenville
Unbelievable service I've used many contractors in the past but Steven surpasses them all with flying colors. Would I use him again ? WITHOUT A DOUBT he is absolutely the best!!! I have spread the word amongst all my friends and family. Tim Hoyt
Vicki Hoyt
Steven, Joe and all the crews of Tulsa Renew have been amazing, professional and personable while working on our house. Prompt, courteous, clean, quiet and I could go on. Thank you Tulsa Renew! We can highly recommend your services.
Jenni Hetrick
I have been dealing with contractors for almost 40 years, and Steven Jones and his Tulsa Renew team are absolutely the best company I have ever dealt with. Their work is superior and they don't just do what they say they will, they go way beyond. I have never said this about a construction company before, but their work is as close to perfect as humanly possible. If you are satisfied with second rate work, use a different company, but if you wasnt perfection, contact Steven Jones and Tulsa Renew. You won't be disappointed!
Joseph Cunningham
Steven and his team do an incredible job! They have great communication! Joe handled our day to day and was extremely helpful and knowledgeable. They cleaned up the job site at the end of each day so nothing was left in disarray. I would gladly recommended them to others looking to repair or refresh their home! Job well done!
Josh Becnel
Wow 🤩 Steven came up with this design for my back patio as well as updated our siding and omg. He was more expensive that the other estimates that I got but I just had a good gut feeling about him and his company and I'm sooooooooo glad we choose him. Joe the project manager was spectacular and so where the carpenters working on my house. Thank you, thank you, thank you!!!
Amy Wenham
Installed new siding, gutters, porch lights, and outdoor ceiling fan. Painted exterior of house too. Did an outstanding job. I'm very happy with the quality of their work and the frequent communication about the progress of the project. Definitely recommend Tulsa Renew.
Curtis Green
Feet of James Hardie Siding Installed