Our goal is to exceed your expectations in every way by detailed installations, daily communication, and squeaky clean job sites.
With an excellent reputation in Tulsa, Tulsa Renew will renew your home in a way that is customized specifically for you.
Tulsa Renew has earned the Angie's List Super Service Awards for the past 7 years.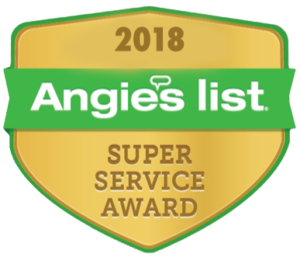 People
With over a 20 years of industry experience, owner Steven Jones has seen every aspect of the exterior renovations industry.
Products
Tulsa Renew is proud to offer superior quality products, including James Hardie siding, & matched with professional workmanship!
Innovation
We update you about the progress of our scope of work every day – with updates straight to your smartphone or Inbox.
Well-established and experienced right here in Tulsa, Oklahoma.
Feet of James Hardie Siding Installed
I spent a lot of time trying to find a company to handle my stone and siding project. It was a very large project, and I was looking for guidance and some certainty on pricing. Steven made me feel comfortable from the beginning, and he gave me ideas and guidance on moving forward. We just wrapped up the project, and I am extremely pleased with how everything turned out. The project manager, Joe, was extremely responsive and gave ongoing updates. He kept everything moving with multiple crews and followed through on what he said. Further, the final price is exactly what I was quoted. I am extremely happy with the outcome, and I highly recommend TulsaRenew.
Chris Morrow
Tulsa Renew does amazing work! The owner; Steven, is such a friendly down to earth guy! You won't do wrong going with Tulsa Renew!
Keith Stratman
Tulsa Renew is a stand-up business…good attitude, regular communication, excellent business sense, and dependability til the end! This is my second time hiring Tulsa Renew!
Nicole Cichon
The team at Tulsa Renew are absolute professionals. Constant clear communication throughout the entire process and friendly folks. There is no one else I trust when it comes to my house. They did a fantastic job!
Chaston Hunneyman
They did great work, and were very easy to deal with. Any issues were resolved quickly and painlessly. All the members of the crews who worked on our house were polite and friendly. Our house looks like new!
C P
Excellent customer service and great pricing for the market as well. They came on time and exceeded my expectations, which is hard to do!!
Rodney Tisdale
I highly recommend Tulsa Renew! I was pleased with the results and was left completely satisfied! In a classless industry, Tulsa renew is a class act!
Jessica Bartko
Tulsa Renew installed James Hardie siding and replaced all interior and exterior doors on my home. I'm beyond thrilled with the results! Steven and his entire team are very responsive, professional and truly committed to providing excellent workmanship and customer service. They're not the cheapest, but they are the best and I will definitely consider them for future projects. I want to thank Steven, Joe, John and everyone that worked on this project. It looks fantastic!
Tamara Sharp
Huge Thank You to Steve, Joe, Josh, and everyone else that worked on our house. Everyone was an expert in their craft. Use this company for your renovation. You will not be disappointed.
Melanie Lovelace
Great work and even better people!
Steven Dyer
Tulsa Renew took on my modest siding project and treated it like a valued job. Stephen was responsive to my requests, and Joe ran a clean job site. Overall I'm very happy with the quality of the finished product, and the professional conduct of the Tulsa Renew staff. They made the process easy, and went beyond what I expected. J. Tyler Sappington, Registered Architect
Tyler Sappington
Did a great job!
Chris Cunningham
Tulsa Renew is the best!
Lindsay Cunningham
Tulsa renew removed and replaced the siding on our house last year and we have nothing but positive feedback. We live in a older home in a historic district so it was important to us that certain details could be accomplished. 100 % would highly recommend this company, no issues from start to finish and one year after the work is done we are more happy than the day it was completed.
Scott Sherrill
I can't say enough about these guys. From the first moment meeting Steve to the last day with Joe. They were fantastic. Highly recommend.
Deanna Wooldridge
Steven and his team were spot one with the job promised. Honesty, trustworthy, high standards, spot less work space, friendly work crew, on time, works until the job is done, outstanding communication with Steven and Joe. I highly recommend Tulsa Renew. 10/10
Sheila Metzger
So glad I chose Steven and his company to do the siding on my house.
Lawrence Zezima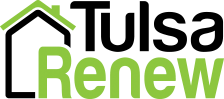 Tulsa Renew has earned the Angie's List
Super Service Awards for the past 7 years.
1209 South Frankfort Avenue.
Suite 103 Tulsa, OK 74120
+ (918) 960 1639