Tulsa's Leading Siding & Home Renewal Experts.
We absolutely ensure your satisfaction, get in touch with us today.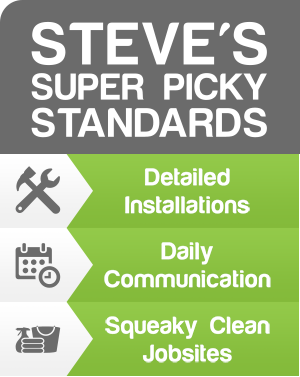 HIGH QUALITY PRODUCTS
|

EXPERT INSTALLATION
TOP-NOTCH CUSTOMER SERVICE
|

SQUEAKY-CLEAN JOB SITES
Just a few reasons that Tulsa Renew has become one of Tulsa's leading siding & home renewal contractors. We absolutely ensure your satisfaction!
The ONLY James Hardie Preferred Siding Contractor in Tulsa, OK.
Specializing in top-quality JamesHardie® siding, replacement windows, and doors!
Our goal is to exceed your expectations in every way by detailed installations, daily communication, and squeaky clean job sites. With an excellent reputation in Tulsa, Tulsa Renew will renew your home in a way that is customized specifically for you.
Learn What Makes Us Better!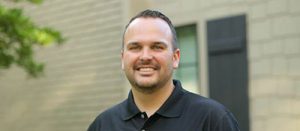 With over a 20 years of industry experience, owner Steven Jones has seen every aspect of the exterior renovations industry.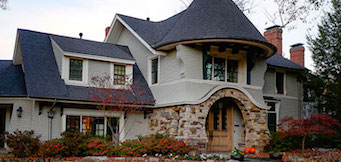 Tulsa Renew is proud to offer superior quality products, including James Hardie siding, & matched with professional workmanship!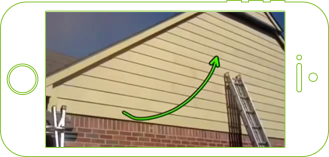 We update you about the progress of our scope of work every day – with updates straight to your smartphone or Inbox.
"I highly recommend Steven Jones and Tulsa Renew. They sincerely care about each individual customer. You will experience their commitment to provide the highest quality service. They use quality materials, are knowledgeable and make integrity a priority during each step of the process."
– Andrew B.

Great work and even better people!
Steven Dyer
Tulsa Renew took on my modest siding project and treated it like a valued job. Stephen was responsive to my requests, and Joe ran a clean job site. Overall I'm very happy with the quality of the finished product, and the professional conduct of the Tulsa Renew staff. They made the process easy, and went beyond what I expected. J. Tyler Sappington, Registered Architect
Tyler Sappington
Did a great job!
Chris Cunningham
Tulsa Renew is the best!
Lindsay Cunningham
Tulsa renew removed and replaced the siding on our house last year and we have nothing but positive feedback. We live in a older home in a historic district so it was important to us that certain details could be accomplished. 100 % would highly recommend this company, no issues from start to finish and one year after the work is done we are more happy than the day it was completed.
Scott Sherrill
I can't say enough about these guys. From the first moment meeting Steve to the last day with Joe. They were fantastic. Highly recommend.
Deanna Wooldridge
Steven and his team were spot one with the job promised. Honesty, trustworthy, high standards, spot less work space, friendly work crew, on time, works until the job is done, outstanding communication with Steven and Joe. I highly recommend Tulsa Renew. 10/10
Sheila Metzger
So glad I chose Steven and his company to do the siding on my house.
Lawrence Zezima
Tulsa Renew re-sided our entire house and repainted it. They came on-time, worked hard and did a beautiful job. They were very responsive to any questions we had. It was a complete pleasure doing business with them.
Carl Stephani
Short answer: We recommend Tulsa Renew without hesitation; you won't be disappointed. We chose them to install James Hardie siding on all dormers and chimney, as well as paint siding, shutters, garage door and trim. We will definitely chose them again to complete the last 2 phases of our project. Our experience: We obtained several quotes from various local siding companies along the way. When we reached out to Steve for a quote, he responded immediately and showed up on time, very professional and trustworthy. He didn't try to sell his product or service, but rather presented the options and plan in a transparent and honest manner. He left a great first impression. Other siding companies in the area really haven't learned that the days of sleazy salesmanship are over and the product you deliver can speak for itself if it really is as good as promised. Tulsa Renew is the only company we found who automatically installs James Hardie siding per manufacture specifications. These are the reasons we chose Tulsa Renew. The crew was phenomenal. Excellent communication throughout. The project manager, Joe was onsite each day and sent video updates on progress and expected timeline. These details matter! The carpentry crew: Jairo (Crew Chief), Nahum, and Jose as well as the paint crew: Art, Paco, John, and Jaime were very professional and respectful. Their attention to detail really shows in their work! I even crawled onto our roof to visualize sections that otherwise remain unseen, and found that the quality of their work never wavered even in areas hidden from view. They took the liberty of fixing a hole in our soffit (left by the squirrels) and repairing the architectural detail work that was damaged around it. They also repaired a significant amount of wood deterioration on our shutter before painting it. We never asked them to address these items; we just came home surprised to find that they had fixed them. These are just a couple examples of details and decisions they made along the way demonstrating they went the extra mile to ensure the outcome was exquisite. We are definitely requesting them for Phase II of our siding project. We were initially perplexed by the massive quantity of 5 star reviews this company receives; however we are no longer surprised as the quality is strongly evident in their work and overall customer experience. Thanks for making our home beautiful!
Lidiette G. Hamilton
Tulsa Renew owner, installers, and project manager are all top notch pros. It wasn't without a few issues but the communicated well and tool care of it really well. We did all new siding, shutters, and external paint. I am very impressed with the results. I highly recommend you give this company your business.
William Myers
We decided to replace the old vinyl siding on our house with hardie board. After contacting several contractors we went with Tulsa Renew. They worked within our budget and made the process completely seamless. The quality of work is outstanding. Their team is professional. They never leave you in the dark. We had daily reports on progress. They work quickly and get the job done. I highly recommend the guys at Tulsa Renew.
Steve Rhom
My wife and I chose Tulsa Renew to replace our old siding and could not be happier!! We would 110% STRONGLY recommend Tulsa Renew for any of your projects! Steven even installed and stained new cedar beams for the mantle and in the ceiling of th living room! Not only that, but he had his guys install our new exterior lights! All at no additional charge! Steven really makes you feel like you're talking to your best friend. He makes sure he understands what you are wanting and what your end goal is. Even if his company isn't doing ALL the work, he will make sure you are 100% satisfied with his companies work AND will even follow up AFTER the other companies do their work to make sure his work is still up to your expectations. AT NO ADDITIONAL COST! Seriously?!? Tulsa Renew stands strong on the fact they provide superior quality that is second to none and is backed by a 30 year warranty! Tulsa Renew is one of the few James Hardie elite preferred contractors! We had several bids for the work the siding replacement project. Honestly, Tulsa Renew was not the cheapes, but we felt so comfortable with Steven throughout the bid process we just couldn't NOT go with him. Boy are we glad we chose Tulsa Renew!! The price Steven Jones gave us in the beginning is EXACTLY the price we paid in the end. There were no hidden fees or costs! Steven got his crew over ahead of schedule! This is when we met Joe, Steven's right-hand man. Joe was such a pleasure to work with as well! He was sure to keep on top of all the ins and out of the project and sent daily update to us! When I say updates, not just a quick text, but an actual video of what they did, what they found (or didn't find), what they have planned for the next day, etc. Very thorough. I didn't really understand the value of this until now. When you aren't able to be there during the work, you don't know what all they did (or didn't) do. What did they find? Did they fix it? Did they cut a corner? We had NO worries with them! For one, they don't cut corners. 110% guarantee that myself! But two, they take pictures of EVERYTHING. They had to replace at least 5 sheets of OSB sheathing due to weather damage (very common in Oklahoma with our weather extremes, especially below windows). Joe detailed everything in the update. Did they charge us more? NOPE! Not a single penny more! That's something other companies would have charged extra for (it was even written in the other bids paperwork). Our old brick veneer "eyebrow" over the garage door came crashing down during the project. This was 100% NOT their fault. The mortar was already damaged and cracked long before they came along. It was being held in place by the old siding apparently. But that didn't matter. Tulsa Renew FIXED IT AT NO ADDITIONAL CHARGE!! The quality of the work is second to none! They follow the book to the t! Moisture barriers, flashing, correct clearances, correct fasteners, best caulk, top of the line primer and paints, and on and on. No detail spared. Joe and Steven even allowed us to change the siding style right before the project started. Even let us change the gable vents! All these little extra details set Tulsa Renew so far apart from their competition it's not even close! Both the install crew and the painting crew were soooo nice! They literally felt like family when they were onsite. Very respectful, friendly, fun to be around. They also kept an impeccably clean jobsite. They picked up after themselves all day long, then did a final walk around at the end of the day to ensure everything was neatly put away or thrown away before they left. They didn't mind answering questions from inquiring minds such as myself. Thank you Tulsa Renew!!! Steven, Joe, John, Jairo, Nahun, Casey, Corey, paint crew (sorry i didn't get your names), truly thank you. Your work speaks for itself, but to know the person behind that work makes it so much better. We love our new home and are so glad you all were apart of the transformation!
Daniel Beames
All of the interactions we had with Tulsa Renew were very positive. They started when they said they would, worked hard, fast, and kept the area clean. While they were working I received daily updates. They owned the quality of work they did, and were happy and prompt to correct any problems. Both the siding and paint ended up looking really nice. I would not hesitate to recommend Tulsa Renew, or to hire them for future projects.
Matt Swenson
Tulsa Renew put siding (James Hardie Board) on our house. They also replaced two doors and painted the entire house. We were amazed at the quality of work. It's perfect. Its beautiful. They said exactly what they would do and they delivered. They are wonderful people to work with. They are truly the best.
Kathy Scott
Steven and his crew were great to work with. They delivered a great job, on time, kept us informed - - and returned phone calls!
Marvin Probst
Love reading honest reviews
Brigitte Coffman
Feet of James Hardie Siding Installed