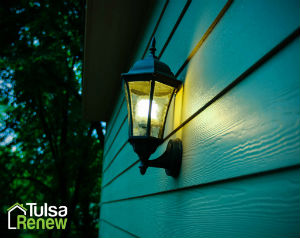 When you build a home you expect it to last. As any homeowner can tell you, though, it seems like as soon as you've settled in there's always something that needs to be worked on. Your shingles will need to be re-done, your gutters will need attention, your windows may need to be replaced, your front walk cracks need to be filled in, and the list goes on and on.
That's why Hardieplank siding is so popular with so many homeowners; it really is built to last.
What is Hardieplank Siding?
Hardieplank siding is a kind of fiber cement cladding. It installs the same as vinyl or wood siding, but the difference is in the material. Where vinyl may fade and wood will rot, fiber cement siding will stay strong and fresh for years. This siding is made from sand, cellulose fibers, and cement, which means it will hold its form and color no matter what gets thrown at it. From sun and heat to rain, snow, and freezing temperatures Hardieplank siding will keep looking fresh for years after it's installed.
What's even better about this material is that when it does eventually have to be replaced the old fiber cement cladding can simply be ground up and recycled into new siding! Hardieplank siding is completely green, and there's no reason any of it should go to waste.
With all the things that can go wrong or wear out in your home, it's nice to know your Hardieplank siding will stay strong for years to come. For more information on fiber cement siding, or other durable home improvements, simply contact us today!