Tulsa Hardie Siding Guide
Did you know that many homes the Tulsa area still have inferior forms of siding that can greatly reduce the value of your home and allow a world of problems, from growth of mold to breeding ground for termites.
Tulsa Hardie siding is becoming the most popular choice for good reason!
Hardie siding in Tulsa is quickly becoming one of the more popular siding alternatives to wood and vinyl siding. In fact, James Hardie siding is America's number 1 brand of siding, including right here in Tulsa. Hardie siding is now installed on over 5.5 million homes throughout America. Hardie siding is a fiber cement board that looks very similar to wood, complete with texture, grain and if you desire, color.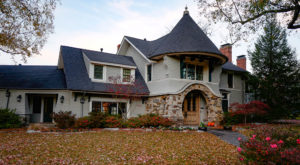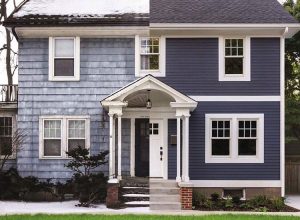 What are the Benefits of Hardie Siding for Tulsa Homeowners?
There are many benefits to installing Tulsa Hardie siding on your home. Fiber cement siding has become the standard of durability, protection, weathering, and fire resistance. James Hardie siding is the best of the fiber cement products on the market in Tulsa. Don't waste your hard earned money on cheaper siding materials.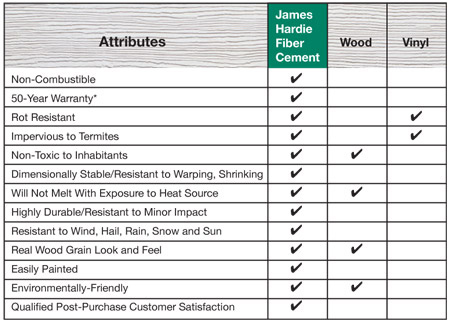 Tulsa Hardie siding is Durable
Hardie siding is extremely durable and resistant to the most common forms of damage that threatens wood siding, including water damage and termites. It is specially designed to retain paint much longer than wood, without chipping or peeling. Tulsa Hardie siding is an excellent option for those homeowners wanting the look and feel of wood siding, without the maintenance hassles and risks that come with it.
Tulsa Hardie siding is the best Remodeling Investment
Simply put, Hardie siding looks fantastic! The character that shows with Hardie siding speaks volumes about the pride you have in your home. And Tulsa Hardie siding will help increase the value of your home; according to a 2012 Cost vs. Value Report, fiber-cement siding (which includes Hardie siding) has the biggest cost recouped among all other upscale remodeling projects.
Tulsa Hardie siding adds beauty, protection, and value to your home!
The Leading Hardie Siding Contractor in Tulsa!
Tulsa Renew provides professional Hardie siding installation throughout the Tulsa area. We are the premier Tulsa siding contractor, specializing in Hardie siding! Tulsa Hardie siding comes in a variety of sizes, textures and colors to give you the look you want. To customize the look of your own Hardie siding home, visit our James Hardie design center.
Tulsa Renew has the experienced and training required to expertly install Hardie siding. Our installation is fully guaranteed to your satisfaction. Although the quality of siding is very important, the installation of the product is critical. At Tulsa Renew, our professional team specializes in customizing siding for your home. We also provide you with daily video updates so you know exactly what's been done and to be done, which ensure clear, and open communication. View our YouTube channel and examples of these project videos.
Our customer first focus provides accurate, detailed estimates, full satisfaction with our services and fair prices. We are the pickiest siding contractor in Tulsa, which means, our attention to even the smallest of details is what sets us apart from other Tulsa siding contractors. We understand the commitment and investment residing your home entails, and we provide honest, straightforward answers and advice to understand your unique needs and ensure installing Tulsa Hardie siding is as stress-free, and an enjoyable experience as possible.
Contact Tulsa Renew today to schedule a free siding quote. We'll come out to your home, listen to your needs and budget and answer any question you may have. Let Tulsa Renew show you what quality siding products and exceptional service look like.