HardiePanel Vertical Siding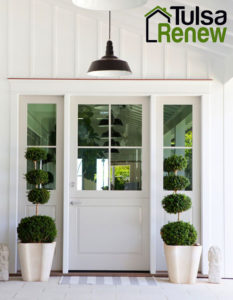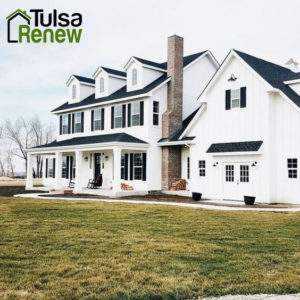 HardiePanel® siding provides a unique design to the exterior of any home. The panels are vertically designed to provide visual interest, and are engineered to withstand a broad range of weather conditions and climates, including dry and humid regions, giving them a lasting durability no matter where you live. As a fiber cement product, HardiePanel siding is water and fire resistant and does not attract pests the way that solid wood paneling might. HardiePanel siding comes in four different style options as well as an array of color choices.
HardiePanel Style Options
Select Cedarmill
The Select Cedarmill is designed to mimic the look of vertical cedar paneling. Each panel is designed with texture and grains that give it the appearance of true cedar wood.
Sierra 8
The Sierra 8 is also designed to mimic the look of natural cedar, having the same grainy texture as the Select Cedarmill, but with grooves devised between the respective panels, it adds linear detailing to the siding of any home.
Smooth
The Smooth Siding provides a streamline look to any home exterior, being void of the typical wood grain texture, and instead providing a smooth finish to your panels.
Stucco
True to Southwestern or Spanish styled homes, this option mimics the look of texturized stucco. However, with its durability, it eliminates the maintenance and worries of holes or cracking, which is typical with traditional stucco.
Whether you are looking to do the whole house in the HardiePanel siding or to simply incorporate the unique design into specific areas while also utilizing a more classic siding, HardiePanel will be sure to add visual appeal and interest to your home.