HardiePlank lap Fiber Cement Siding from James Hardie is a popular siding in America and can be found on millions of U.S. homes. It is a great option for homeowners who want the beautiful look of wood siding without the large maintenance requirement of wood.Tulsa Renew Siding Company is the largest James Hardie Fiber Cement remodel installer in Oklahoma and the ONLY CERTIFIED INSTALLER!
A home's exterior is the primary means of protection from weather extremes. With its strength, beauty and durability, HardiePlank Fiber Cement Siding enhances and protects homes in all kinds of climates – particularly the extreme hot/cold temperatures and humidity's experienced in Tulsa, Broken Arrow, Jenks and Bixby.
HardiePlank siding is available in a variety of looks and textures, Select Cedarmill®, Smooth, Beaded Select Cedarmill, and Beaded Smooth.
Cedarmill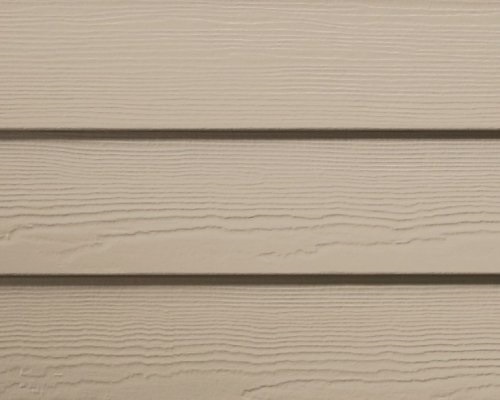 Smooth
Beaded Cedarmill
Beaded Smooth
James Hardie ColorPlus® Technology provides a wide variety of designer colors for the HardiePlank siding. Thus, the variety of looks, textures and colors offers the homeowner a wide variety of options from which to choose.
Tulsa Renew Siding Company homeowners can be confident in knowing that the investment in HardiePlank siding will not only distinctively beautify their home but also enhance its value. A 2006 Replacement Magazine Cost Value Report stated that upscale siding would recoup an average of 101.2% (!) of the investment when sold 1-year following the remodel. Our upscale Fiber Cement Siding of choice, James Hardie Fiber Cement Siding: HardiePlank.
Some important characteristics of HardiePlank siding include:
Will not damage from our hot, cold and we Tulsa climate; it will not rot or crack, even in weather extremes.
Flame retardant (some insurance companies offer the same rates as for masonry homes).
No damage from termites and other wood-eating insects.
Long-lasting – NO rotting, warping, cracking, buckling and swelling.
Low-maintenance, the ColorPlus Collection provides siding in designer colors.
Durable – NO damage from hail and flying debris.
HardiePlank Fiber Cement Siding from James Hardie comes with a 30-year non-prorated, transferable limited warranty. IF INSTALLED BY Tulsa Renew Siding Company the warranty is certified with a LIFETIME WARRANTY ON INSTALLATION, MATERIAL AND PAINT!
NEVER PAINT AGAIN!!!
The warranty is also automatically transferred to the next home owner!
HardieShingle Siding
Tulsa HardieShingle Siding from James Hardie has the same warm, authentic look as cedar shingles, yet it doesn't rot, crack or split. It is beautiful as a primary siding or as a compliment to other styles of James Hardie Fiber Cement Siding. The HardieShingle Fiber Cement Siding panels come in staggered and straight edges.
Tulsa HardieShingle offers the distinctive look of wood shingles with the low maintenance and durability of fiber cement. A variety of styles and profiles allow almost any structure to achieve charming architectural designs. For its strength, its beauty, and its durability, HardieShingle Fiber Cement Siding is simply the best siding for enhancing and protecting your home. For a custom-tailored look choose James Hardie HardieShingle.
HardieShingle Straight Edge
HardieShingle Staggered Edge
CLICK HERE
, fill out the short form and I will call you super quickly to talk to you about your project or call us anytime at (918)960-1639
Steven Jones
Owner
Tulsa Renew Siding Company
www.TulsaRenew.com