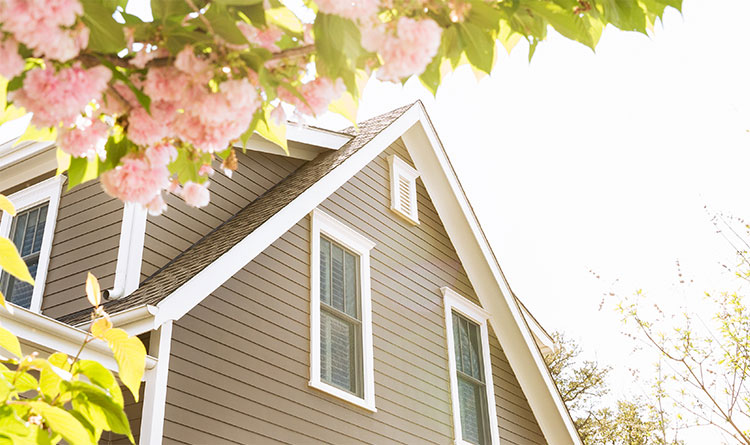 When choosing which home improvement projects to undertake, the list of repairs and improvements can grow quickly. However, some improvements are more helpful than others. According to the National Association of Realtors, exterior replacement projects, such as new siding, have the greatest return on investment for owners. According to the Cost vs. Value report, fiber cement siding is expected to return 79.3% of costs, higher than any other siding replacement.
However, replacing siding has more benefits than just increasing the aesthetic appeal of your home. Quality siding helps protect your home from all of the bad weather nature may throw at it, including everything from winter storms to tropical hurricanes. Furthermore, additional repairs can be accomplished during the siding replacement project, increasing the structural integrity of your home.
While Tulsa Renew crews are replacing the siding, you can also elect to replace or upgrade the insulation, add a weather-proof house wrap, and even fix damage caused by leaks, settling foundations, or pests. Fixing these issues externally allows you to decrease overall costs while avoiding the intrusion and messiness that comes when you tackle these projects from the inside of the home.
Why We Specialize in James Hardie Siding Products
When choosing to replace your siding, a fiber cement siding will return more bang for your buck and increase the value of your home. Additionally, fiber cement protects your home from harsh weather conditions in Oklahoma. Here are just a few reasons why we here at Tulsa Renew trust only James Hardie siding:
Industry leader. James Hardie invented fiber cement and has continued to raise the bar for other companies over several decades. Their lap siding is even backed by the Good Housekeeping Seal, a prestigious award few can claim.
Performance and durability. James Hardie has been in business for 126 years, since 1888. Both the company and the products they make stand the test of time. These products are also specifically engineered for specific climates, which means your siding will perform better and last longer than siding not designed to withstand the elements.
Authentic design. Due to the wide variety of products, you can create a style that matches you. You can enrich your community with a lasting aesthetic, either fitting into the regional architectural style or standing out.
Lifetime value. Fiber cement costs less than wood, protects against mold and pests, is weather resistant, comes with a 30-year warranty, and can even reduce the cost of homeowner's insurance!
Superior products. James Hardie fiber cement siding is the #1 brand of siding in America. In fact, they are 5 generations of technology ahead of their generic counterparts. Simply put, their products are superior to all others.
James Hardie Products
There are several different types of siding, allowing you to customize the look on your home. Pick and choose from these categories to create your dream home.
HardiePlank Lap Siding. This traditional siding is the most popular siding in America, and for good reason. There are several design options; cedarmill mimics wood, smooth siding reminds you of classic coastal homes, and both beaded cedarmill and beaded smooth siding add pizzazz to both styles.
HardieShingle Siding. Shingled siding was featured mostly on Cape Cod style homes, but this look is both classic and timeless, adding a certain level of elegance to your home. There are both staggered edge and smooth edge options.
HardiePanel Vertical Siding. Vertical siding is certainly unique. With 4 different patterns to choose from, and the option to combine it with lap siding, HardiePanel Vertical Siding will certainly elevate the style of your home.
Artisan Collection by James Hardie. The Artisan siding features super thick boards, which cast beautiful shadows, adding elegance to your home.
James Hardie also has panels, trim boards that allow for further customization, and even interior home products. For more information about the various James Hardie products, and upgrading the exterior of your home, contact us today! We would be happy to discuss all of your siding options and help ensure your home maintains its beauty every time you pull into the driveway, for years to come.