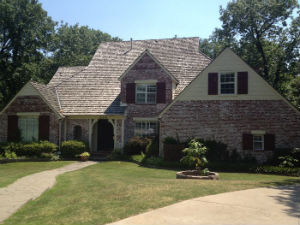 You can really change-up the look and feel of your home through the help of exterior home remodeling, and we are here to handle the job if you are ready to get started. Why, though, should you choose to have remodeling work completed on your home?
Remodeling Changes Your Home's Appearance
If you are ready for your home to have a new look, remodeling work will accomplish that. You can use remodeling to:
Make your home appear more modern.
Change up a home that you have just purchased.
Bring beauty where before there was none.
Remodeling the Exterior of Your Home Protects the Home
Your home needs to be cared for in the best way. Your siding will wear out in time, as will the shingles on your home. The exterior of your home needs proper care in order to last. We are here to give your home that care, to help it last longer. We help your home last longer by providing you with the following:
Experienced services.
Quality care.
The best supplies.
What Should You Do When You Have Made a Decision About Exterior Home Remodeling?
If you have made the decision that you are going to have some remodeling work completed on your home, then it is time to move forward. We are here to take care of the remodeling, whether you are doing it for durability or style. We are ready to offer you the help that you need, all that you need to do is contact us today and we will get you started on the road to a better home.