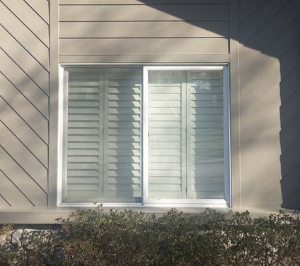 Oklahoma is " Where the sun is shining," but it is also where the rain is falling, snow accumulates and the winters are chilly. This is the ideal environment for replacing those old, leaky, energy sapping, inefficient windows with newer models that will save consumers a significant amount on energy bills.
NEW VERSUS REPAIR
According to some statistics, installing new, updated windows can save anywhere from $126 to $465 annually in energy costs, while keeping your home warmer in the winter and cooler in the summer. Installing new windows will also increase a home's current resale value and give additional curb appeal that will continue to add to your home's worth.
According to the US Department of Energy, adding storm windows, caulking and replacing worn weather-stripping around windows can reduce air leakage, but even they recommend replacing old, deteriorated windows with newer, more energy-efficient models. These newer windows need less cover and draperies allowing for more light and even further energy savings.
GET A PRO
Consult a professional window installer to discuss the many different options when it comes to window replacement from bay windows to vinyl options. These windows feature state-of-the-art components and precision design for windows that last longer and give you a greater return on your investment.
Many years ago, there were fewer options and choices available for homeowners where single or double hung, those that opened from top to bottom, were the norm. Nowadays, they slide open side-to-side, open outwards, extend out in a "garden box," often seen over kitchen sinks and a wide variety of other styles.
For a free quote on replacement windows, please contact us and we can show you how to reduce your energy bill and increase your property value.