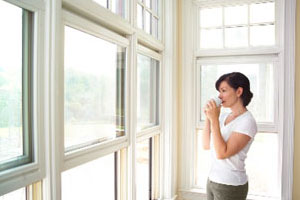 One of the most rewarding and often most underestimated upgrades you can make to your home in Tulsa is replacing your windows. A majority of homeowners only think about replacing their home's windows when there is a problem and are missing out on years of benefits that new replacement windows provide!
Here are the some of the benefits of home window replacement:
They increase the comfort inside the home. No matter the season, replacing the windows can help your home accommodate the different seasonal conditions and provide you with added comfort. During winter, more energy-efficient windows can significantly help you conserve the heat inside your house. Likewise, during summer, these energy-efficient windows have the reverse effect, and reduce the amount of heat that enters your house.
They can save you money in the long term. New windows are more efficient at maintaining the right temperature inside your home. As a result your air conditioning or your heater uses less energy since they don't have to be running all day because the windows are doing their part. In the long run, the money you save will be far more than the money you spend initially.
They are environmentally friendly. Replacing your windows with more energy efficient one's help use less energy used to maintain the right temperature inside your home, you help preserve the environment more. You rely more on the ability of the windows to regulate temperature instead of relying on increased power consumption.
They offer increased security. There are many newer windows that are more durable and cannot be forced open. This gives you greater protection from break-ins. In addition, many windows also have multiple locks that make it discouraging for burglars to try to break in.
They improve the look of your home. Whether you want a home that looks old-fashioned or modern, Tulsa Renew has a wide selection to choose from, and you're sure to find a look you want.
Tulsa Renew: the professional window replacement company in Tulsa!
Home window replacement in Tulsa is something that you can reply on for home improvement and living comfort. If you live in the Tulsa metro area, please consider the many benefits that replacement windows from Tulsa Renew will offer you and your family. We have the reputation for being the premier replacement windows company in Tulsa! Contact us today for a free estimate!