Siding Colors In Tulsa
For some this is the easiest thing to do for some and others it can be the most anxiety ridden part of the entire project…Clients often say things to me like "I need to choose carefully because this is it", as if it is the last time they will ever have the opportunity to paint their home and while the fact that if you do a James Hardie Siding project with Tulsa Renew you NEVER have to paint again is true it is still an option later down the road if you want to change up the look of your home to follow a certain trend that is happening around Tulsa and trust me…in the 18 years of doing this sort of work I have seen so many different Tulsa Siding and home stylings that people where super keen on for awhile. I see it as my job to help my clients choose the most timeless color schemes for their home as to only have to do this once and not date the styling too much once the project is ten plus years old!
The beauty of Installing James Hardie Siding in Tulsa with us, Tulsa Renew is that you get a lifetime warranty on the paint so you never have to paint again BUT the great thing about the James Hardie Fiber Cement Siding in Tulsa is that you have the option to paint it again if you wanted to…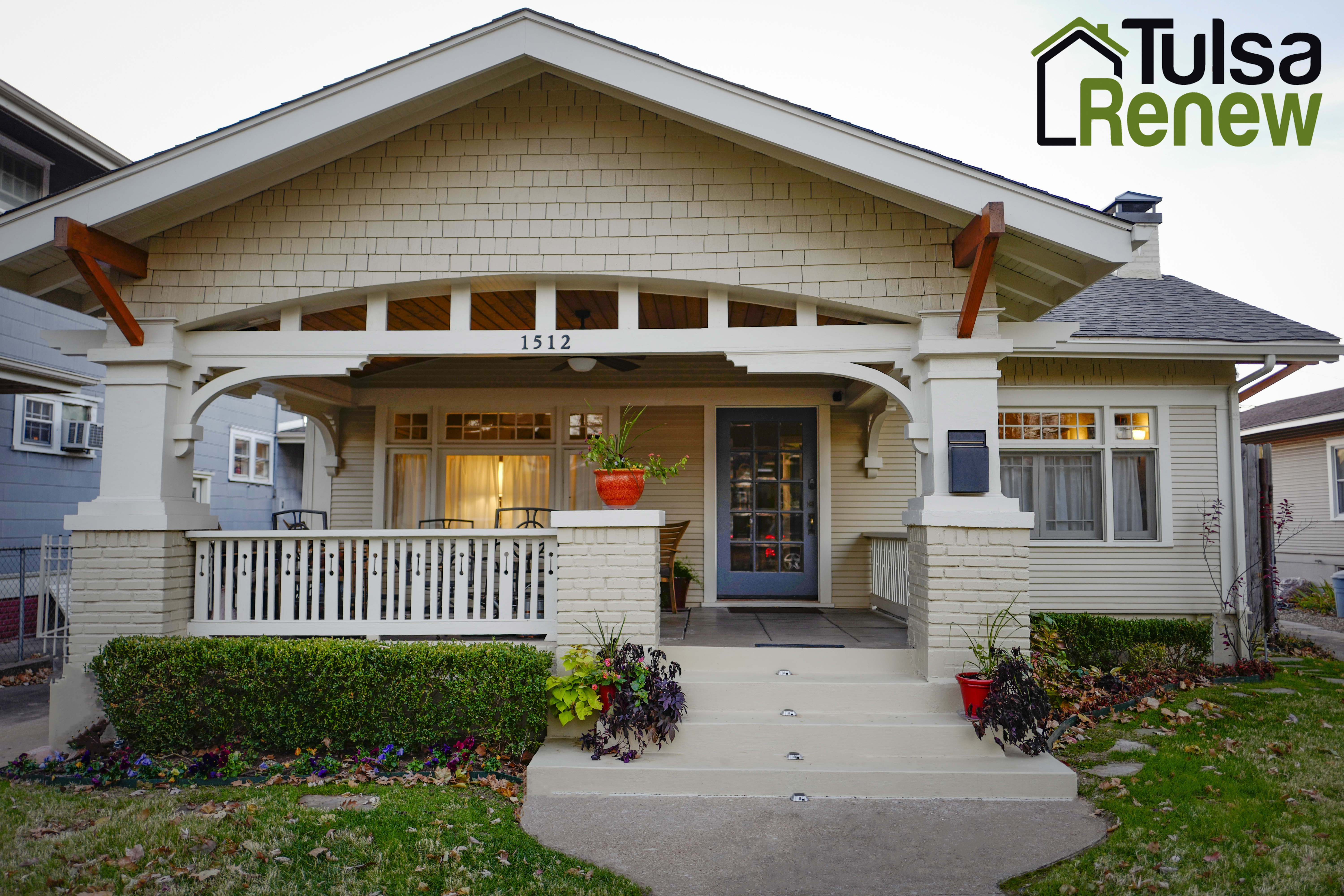 Let me explain…If you where to install a product that is already pre-colored such as vinyl siding in Tulsa then you DO NOT have the option to change the color no matter how much you would like to without taking all of the siding off and installing new vinyl siding. I get several calls every year to come out to a Tulsa home and they are having to do something to fix their siding because a painter said that it would be fine to paint the vinyl siding that they have but little did they know that if you add a layer of paint to vinyl siding it buckles, warps and shrinks so much so that the joints of the siding in the middle of the wall and next to the trim can completely separate thus leaving the foam or sheathing exposed to water and rot quickly. If you choose a product like Hardie Siding in Tulsa you will have the option to paint it again to change the color if you want to without removing the siding or having to be wasteful. We can simply put a top-coat of a new color on and the no paint warranty stays exactly the same!
Vinyl siding, in my opinion is a thing of the past that looks awful in comparison to James Hardie Siding or Wood Siding in Tulsa. It's plastic!!! That's just nuts to me that anyone would install plastic siding and trim "on" their home! I emphasize the word "on" because the vinyl siding companies actually over 90% of the time just install vinyl siding in Tulsa "on" the existing siding instead of doing the right thing and removing all of your existing siding first. I will have to admit that there are several scenarios with your current siding that it does not make sense to remove the existing siding on the walls but for the most part it is necessary to remove the old and THEN install the new on the existing sheathing of the home after repairing the existing sheathing, adding the flashing and moisture barrier to the exterior wall of your home prior to installing any new type of siding product.
I would love to meet with you to show what we can do to your home to make it classy, beautiful, modern or cozy on the exterior with some changes using James Hardie Fiber Cement Siding and other accents!
CLICK HERE to reach out to us and we will respond within 30 minutes to talk to you about your project ideas and give you some of our own ideas!
Thanks for reading and talk to you soon!
Sincerely,
Steven Jones
Owner
Tulsa Renew
(918)960-1639